Stress is part of the human condition, and we will all experience elevated stress levels and stressful periods from time to time however it is how we manage the increased stress that really matters.
If we become anxious and overwhelmed, we may even end up pushing ourselves to the point of burnout and this can have a damaging impact on our overall wellbeing. Increasing our intelligence around stress will help us to understand ourselves better so that we can work out what we need to do to prioritise our wellbeing, reduce anxiety and avoid burnout.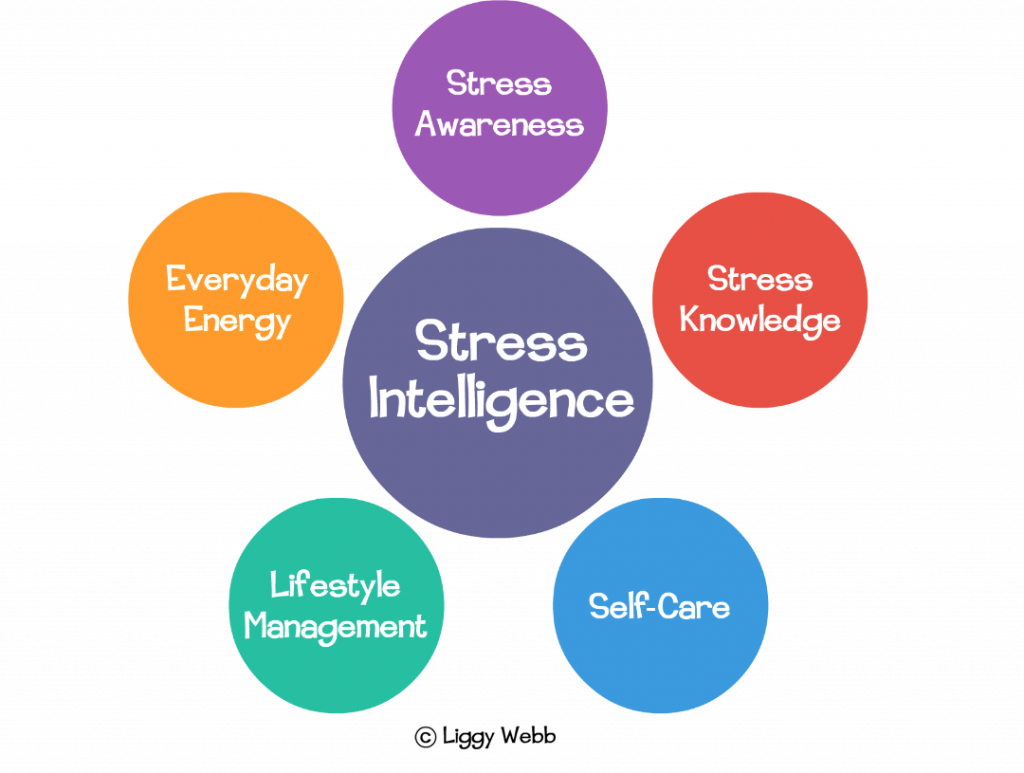 Take a moment to ask yourself the following three questions.
What triggers and elevates my stress levels?
How does it manifest itself both emotionally and physically?
What healthy (and unhealthy) coping mechanisms do I use when I get stressed?
These questions can be useful in helping us to determine our relationship with stress.
It is so helpful to priortise self-care, establish healthy personal boundaries and manage our lifestyle and everyday energy. This will help us to be far better equipped to manage our stress and anxiety when we are under pressure.
Here are a few tips on how we can manage our stress levels and reduce anxiety.
1. Set healthy and realistic boundaries
Boundaries are a sign of self-respect and if we don't respect our own boundaries why should we expect anyone else to?
Personal boundaries are essential to healthy relationships and managing unnecessary stress and establishing boundaries is about knowing and understanding what our limitations are. We are after all only human, and we only have so much capacity.
To set healthy boundaries we need to know where we stand by identifying our physical, emotional, and spiritual limits. We also need to consider what we can tolerate and accept and what makes us feel uncomfortable or stressed.
It is essential to give ourselves the permission to set boundaries and work to preserve them.
2. Plan in some 'guilt-free' time for yourself
Making our own personal wellbeing our biggest priority has nothing to do with being selfish. No one needs to feel guilty or ashamed about this. It is, in fact, the most responsible approach to life. If we spend our life running around after everyone else eventually, we will burn out and all the people we were worried about letting down will need to look after us!
When we put together our daily to do-list we need to make sure we put ourselves on it!
Factoring ourselves in and making a commitment to create some "me time" by investing in self-care and establishing habits is essential in avoiding burnout.
3. Avoid perfectionism
A desire to do our best is an admirable quality and, of course, there are some situations where cutting corners is not an option. It is important, however, to work out whether there are occasions when we waste precious time and resources, attempting to achieve perfectionism in absolutely everything we do.
Reversioning something to the nth degree, or getting bogged down in analysis paralysis, can be both stressful and for others around us. There will be instances where a particular task is simply better done than perfect.
4. Be better at time management
Time pressure is one of the biggest precursors to unhealthy stress levels. It can prompt feelings of personal inadequacy and impact on our self esteem and confidence. This can lead yes towards stress burnout. Great time management is essential if we want to handle a heavy life load, without experiencing unhealthy stress. Learning how to manage our time well, will give us more confidence and focus, when we have too much going on. It will also help us to feel calmer, more in control and ultimately less stressed.
5. Learn to switch off from technology
Unplugging from technology and taking a technoholiday offers multiple benefits. It can reduce stress and anxiety, improve our sleep, boost our physical wellbeing and ultimately help our productivity. Creating moments of sanctuary and being able to switch off from time to time throughout the day can help us to rest and recharge. If we are constantly switched on it will drain our batteries and have a detrimental impact on our wellbeing.
Technology can be addictive so if your first impulse when you get a quiet moment is to reach for your device, remind yourself of some of the other more meaningful and relaxing things that you can do.
Choose instead to go outside and get some fresh air and go for a lovely walk around nature. Listening to some music or even just taking a few moments to do some deep breathing can help us to switch off and feel more relaxed.
6. Keep a sense of humour
Even in challenging times, it helps to seek out the funny side of situations. Having a good laugh can reduce anxiety, decrease stress hormones and increase immune cells and infection-fighting antibodies.
Laughter also triggers the release of endorphins, the body's natural feel-good chemicals, promoting an overall sense of well-being and relaxation. Endorphins can even temporarily relieve pain. So, whether it's watching your favourite comedian or connecting with someone who shares your sense of humour find a way to let the laughter into your life.
In summary
Everyday pressures can build up and affect our stress levels without us even being aware that it is happening, and the creep of burnout can be insidious.
When it comes to stress it is important to bear in mind that not all stress is bad however long-term stress can harm our health, so it is really important that we learn how to positively manage our stress levels to stay healthy, happy and energised.
---
---
For updates for future blogs, free webinars and various other useful resources please do join my newsletter.
---